ADDA
INTERNATIONAL NETWORK
ADDA
INTERNATIONAL
NETWORK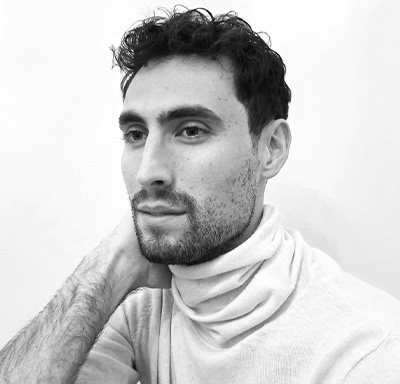 Ismael Gil
is a graduate of the Hamburg Ballet School, where he studied under the direction of John Neumier. He began his professional dance in Hamburg and later joined the Hannover StaatsBallett as a soloist. He continued collaborating on various dance projects and also started teaching dance internationally in conservatories and universities.
In 2019, Ismael started gathering professionals from diverse fields, including business and the arts, to create a new methodology of learning. This resulted in a strong and secure project.
In 2023, he founded ADDA with the goal of fostering new talent and promoting a new way of learning. ADDA opened its doors to students with a strong foundation of established professionals already in place. Today, ADDA continues to thrive with a team of dedicated professionals working towards a unique direction. Ismael designed the artistic framework of ADDA, which unites artists from around the world under a common philosophy for a strong and secure dance career for future dancers.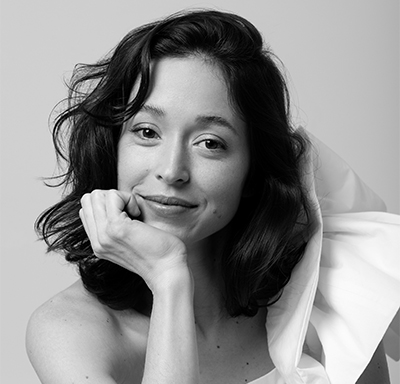 Josianne Fleming
is a graduate fellowship student from the Alvin Ailey School in New York City. She danced professionally in companies in the US and Colombia. She has worked as a freelance internationally and co-directed long-term productions for the Ministry of Culture of Colombia.
She currently works as an independent artist and she's an international teacher in Universities and dance programs.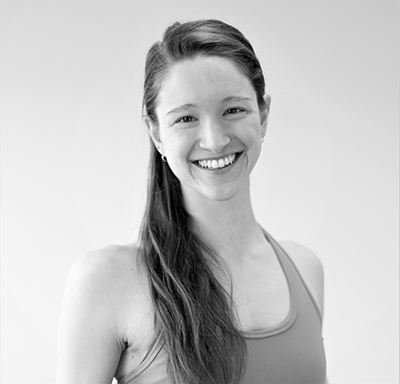 Andrea Thompson
trained at the JKO School of American Ballet Theater in New York City and subsequently studied at the Alvin Ailey School and the San Francisco Conservatory of Dance. She danced professionally for Hubbard Street 2, Shen Wei Dance Arts, and Tanz Luzerner Theater.
She currently works as a ballet and contemporary teacher and is pursuing a master's degree in dance science at the University of Bern.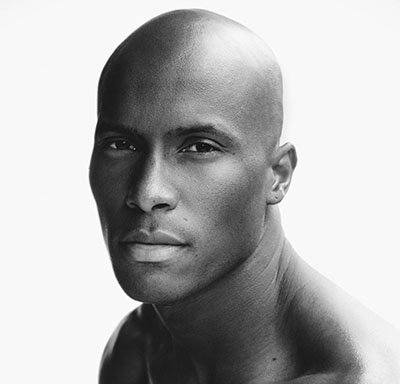 Jamal Callender
from NYC/Barbados is a director, entrepreneur, dancer, choreographer, model, educator, and advocate. A Princess Grace winner and founder of Barbados Dance Project, Jamal graduated from the Juilliard School, and has danced professionally for Atlanta Ballet, Hubbard Street Dance Chicago, Ballet Hispanico, National Theater Mannheim, and Ballet Bern.
Jamal currently is a freelance artist based in Barcelona and has taught and choreographed in the various prestigious institutions in the city.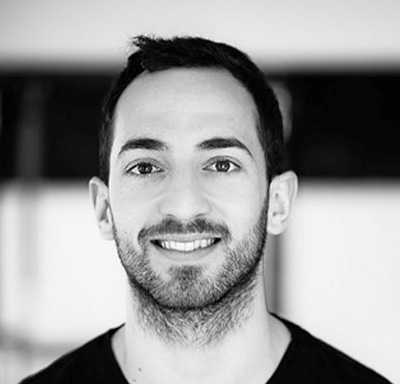 Joaquín Collado
is a choreographer, dancer, and pedagogue from Castilla-La Mancha based in Barcelona. He is self-taught in sports ballroom dance, urban dance, and contemporary dance, and at the same time studied Fine Arts at the Polytechnic University of Valencia and Acting at ESAD in Valencia, studies still he's working on. He is also a Stott Pilates instructor and practices Ashtanga Yoga Mysore.
Recently, he has studied choreographic research, dance, and writing at the University of Paris 8 Vincennes-Saint-Denis in Paris. All these experiences have shaped his multifaceted approach to the practice and thought of artistic gesture.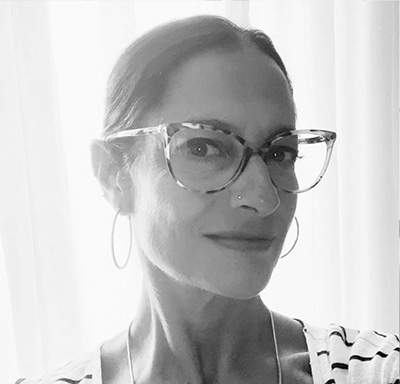 Montserrat Prats
, Barcelona, she is a dancer with more than 15 years of experience and with over 35 years of experience as a teacher of contemporary dance, dance-theater, body technique, anatomy for dance, acting for dancers, and personal coaching for dancers and dance. She is a qualified contemporary dance teacher by the Generalitat de Catalunya and a licensed actress in text interpretation at the Institut del Teatre de Barcelona.
She holds postgraduate degrees in Pedagogical and Scenic Projects, University Expert in Psychomotricity, Personal Coaching and Leadership. Including Emotional Leadership, Neuroscience and Personal Leadership, and RBMS Mindfulness. She has also studied Anatomy for Movement and Anatomy for Voice with Blandine Calais-Germain.
Currently, she has been awarded the " Excellence in Teaching Award at IE Business School in Madrid", where she has been teaching as an expert in "Body and Emotions" for over 11 years.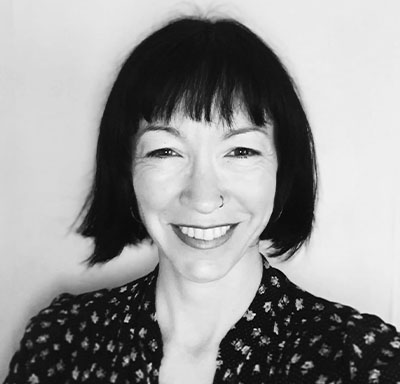 Jenni Walford
is a UK coach, passionate about breaking free from limiting beliefs. Using her extensive and unique blend of creativity, empathy and innovative training methods to help individuals become their most authentic selves and find their voice.
Jenni has a diploma in Psychology and degree in English, Spanish and French literature, certified Gestalt Therapist by the AEGT, CBT, diploma in Coaching and Mentoring from the Institute of Counselling, Glasgow, and the University of the West of Scotland, post-graduate in Emotional Intelligence from Manresa university, master in Ludoformation (art, theater, expressive dance, clown, NLP) and currently undergoing training in Cognitive Behavioral Therapy at the Institute of Counselling, Glasgow. Allowing her to offer her clients the most innovative and effective training methods available.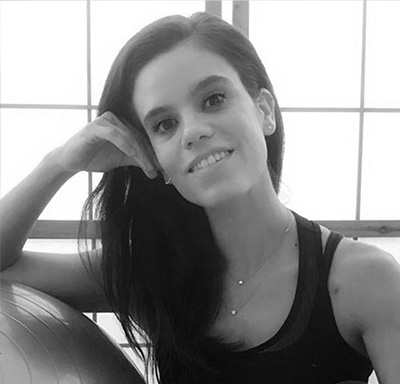 Leticia Plans
is a professional dancer, teacher, and nutritionist with extensive training and experience in Pilates, Gyrokinesis®, and Gyrotonic® methods. She teaches classes in specialized studios and as a guest instructor at dance festivals in Europe and the USA. As a dancer, she collaborates on projects for independent companies and joint creations for dance videos. Leticia received her training in Ballet and Contemporary Dance at the Superior Institute of Fine Arts in Asunción and was a member of the Municipal Classical and Modern Ballet of Asunción.
She holds a Master's degree in Pilates for Physical Activity and Sport from the University of Alcalá de Henares, and is certified in Gyrokinesis and Gyrotonic Level 1-2, Gyrotonic Applications for Dancers, and Gyrotonic Applications for Scoliosis.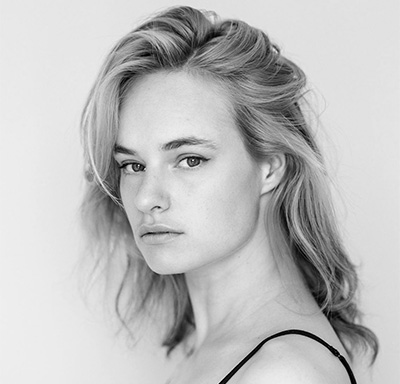 Emma Evelein
is a dancer, choreographer, and director. She graduated from the Amsterdam School of Arts in 2015 and performed with various companies. She has choreographed 32 film works and 12 theatre works, winning awards for some of them. Emma is an emerging choreographer in Springboard Danse Montreal and has taught in over 23 countries. She won the NDT partnership award in 2021 and is a guest teacher at the Amsterdam School of Arts. Emma also coaches other directors in movement in film.
Emma's class is focused on training in Urban/Contemporary. In the first half we will visit technique, improvisation, musicality, stamina, and the challenge to search for your own creativity. In the second half of the class Emma will teach repertoire from her projects and pieces.
"In my collaborations I look for freedom and vulnerability. I believe the magic happens when a team is inviting risk, guided by passion, in a process with a positive work environment for dancers and creatives. I'd rather choose a project blindly led by gut feeling and passion, then guided from intellect, usual ways, and habits."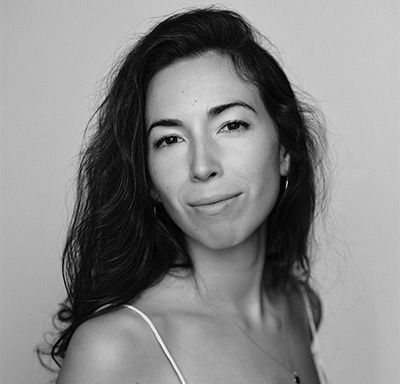 Casia Vengoechea
trained at LaGuardia High School of Performing Arts and The Juilliard School. She danced with NDT II and the Royal Swedish Ballet. She has won several dance awards like Princess Grace, National Foundation for Advancement and her choreography has been performed at NDT's historic Lucent Theater and Dansens Hus, Stockholm's premier contemporary dance stage. Casia has also performed as a guest artist and worked as a choreographic assistant. She currently freelances and teaches between Europe and North America.
Her Ballet class focuses on approaching the classical ballet framework with a contemporary understanding of weight, breath, and balance as an ever-dynamic force. Encouraging energetic efficiency and playfulness in both musicality and design, the class moves through the classical vocabulary with an emphasis on spirals, release, and creating space within the ballet frame.
Her Contemporary class is designed with an emphasis on creating new movement pathways and harnessing the body's natural energetic flow. Through gentle listening and awareness, strength and conditioning, and phrase work created specifically to challenge coordination, dynamic range, and sensation, the dancers are encouraged to engage with movement through a lens of curiosity, presence, and play.
"Having support and access to mental health resources is integral for navigating this career. As dance artists, we have a responsibility to nurture future generations with generosity, caring, and curiosity, and to equip each dancer with the tools they'll need to flourish in the dance world. ADDA's emphasis on mental wellness and scientific research, a diverse international faculty, and a commitment to positive social impact, resonates deeply with my values and I am honored to be part of their community."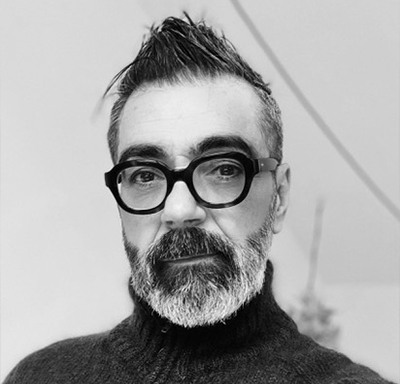 Thierry Guiderdoni
born in Nice, France, trained at the Academie de Danse Princesse Grace in Monte Carlo. He won the Professional Prize at Prix de Lausanne in 1982 and joined The Stuttgart Ballet the same year. He later joined Frankfurt Ballet until 2004. In 2005, he became Ballet Master and Artistic Assistant to William Forsythe and currently works as a freelance stager and rehearsal director for The Forsythe Productions.
Thierry's workshop offers dancers the chance to learn William Forsythe's Repertoire and Improvisation Technology.
"I'm joining the ADDA ecosystem to be able to participate in an educational program and propose to the dancers a targeted artistic and technical vision I built observing closely a master for over two decades and share humbly what I think I understood from this experience and care to accompany them the closest to it."
CHOREOGRAPHIC
CREATION PROCESS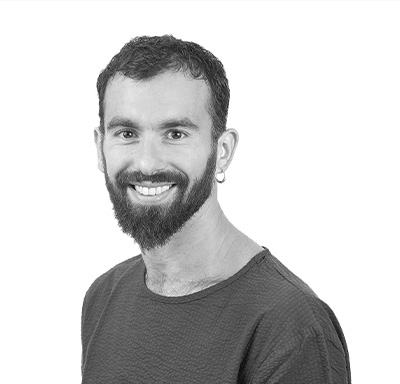 Giovanni Insaudo
trained at the Victor Ullate Ballet School and Centro Andaluz de Danza. He danced with various companies including Dantzaz Konpainia, Balletto dell'Esperia, and Tanz Luzerner Theater, performing works by choreographers such as William Forsythe, Alexander Ekman, and Marco Goecke. He also choreographed award-winning pieces for companies across Europe and founded his own dance collective.
Choreographic Residency creation process of 3 weeks during the first trimester.
Their commitment to providing a supportive environment for dancers to thrive is truly inspiring. Their emphasis on a diverse and international faculty, combined with their focus on innovative research and mental wellness, is what sets them apart. I have no doubt that my experience at ADDA will be transformative for both my artistry and personal growth.
CHOREOGRAPHIC
CREATION PROCESS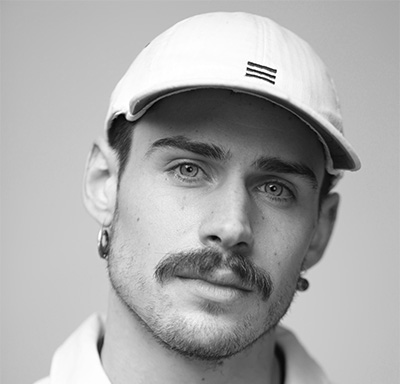 Antonin Rioche,
a French choreographer and director, trained as a dancer at Ballet Junior of Geneva. He diversified his movement vocabularies while working with various choreographers throughout Europe, including Sidi Larbi Cherkaoui, who encouraged him to create his first solo. He slowly built himself up as a choreographer.
Explore with Antonin internal and external motion with exercises designed to develop the clarity of mind and the sensitivity to the body.
Focus on remaining aware of your internal flow of energy while playing with gravity, exploring weight and connection to the floor to move between fluidity and stability, to building trust, and opening new paths in your dancing.
"I am very excited to be part of the ADDA ecosystem. In fact, I am very interested in the development of educational programs for young dancers and how to create a healthy and inspiring environment."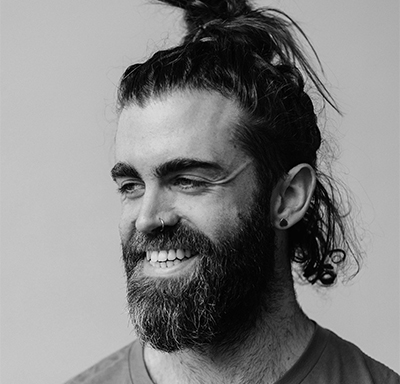 Ruben Garcia Arabit
studied in The Netherlands at the Fontys High School for performing Arts. From 2012 to 2018 he collaborated with the company Scapino Ballet, dancing choreographies by Itamar Serussi, Ed Wubbe, Felix Landerer, Marcos Morau and others. He also collaborated with the company Felix Landerer & Co, with Jasper v.Luijk, the production house Zuhause Groningen and choreographer Amos Ben-Tal. Since 2019 he is investing a lot of time and passion in the art of contact improvisation.
This class will focus on Contact Improvisation, a free form movement that involves contact with one or multiple partners. It is a playful and therapeutic practice that allows for direct feedback on your own mind and body. Throughout the lessons, we will teach techniques and share experiences in circles to learn from one another. The class will have a clear structure while providing a safe space for participants to play freely on different layers.
"ADDA is aspiring to bring movers on the working field by guiding them with care and good attention. This means they learn technique, they learn how to express physically but also how to listen to one self. This stands parallel to my approach. We are our best teachers. By listening and taking care of our bodies we can be hard workers with calm and compassion to ourselves and our surroundings."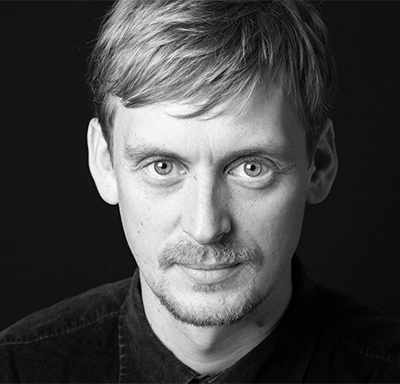 Jos Baker
is a versatile dancer, actor, collaborator, and director who has worked with Peeping Tom, DV8 Physical Theatre, and other companies. He has also created several of his own works and directed music videos, short films, and commercials. Jos teaches dance internationally and has studied at The Laban Center London and PARTS in Brussels.
His workshop combines two aspects of artistic research: Physiology, which deepens our understanding of movement through analysis and experimentation, and Creative Tools, which explores ways of making material for stage performance. Participants will develop technical dance phrases and explore physical extremes and characterization, while also discovering ways to create and refine scene ideas. The workshop culminates in a focus on performativity and musicality, all while maintaining a fun and high-energy spirit of exploration.
I believe that when it comes to dance training, it's important to focus on the totality of the training. That even technical training can and should go beyond the execution of movements. That creativity, performativity, compositional awareness, technique should be incorporated into a healthy method of working. Dance training has not always been approached in a physically and mentally healthy way; that's why I'm so excited to hear that ADDA is committed to training the total dancer with an emphasis on healthy work environments and looking forward to being a part of it.
COMPOSITION AND
IMPROVISATION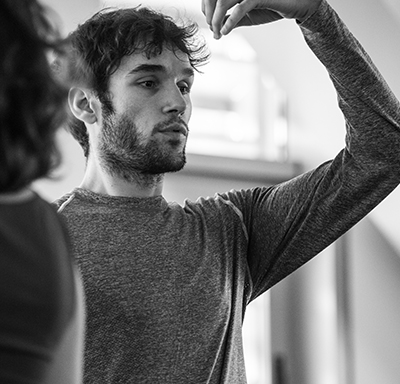 Pau Aran
studied various dance styles and completed his education at the Conservatorio Profesional de Danza 'Mariemma' in Madrid and the Folkwang Hochschule der Künste in Essen. He danced with Tanztheater Wuppertal – Pina Bausch from 2005 to 2020, and has also worked with Sidi Larbi Cherkaoui, Theo Clinkard, and other choreographers. Pau creates his own work, focusing on contemporary dance and the poetics of dance theatre.
His workshop based on energy, form, space, and rhythm, inspired by Jean Cébron and the Jooss-Leeder method. He focus on breathing, repetition, and opposing forces, followed by composition and improvisation exercises to encourage personal expression and creativity. The approach involves detailed study of movement and body narrative, with a focus on self-reliance and collective discovery.
Ahora faltaría una breve frase en la que pudieras narrar un entendiemineto mutuo, de valores y en la filosofia entre entre tu trabajo y el de ADDA.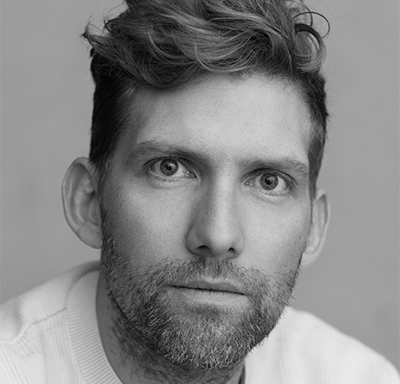 Sebastian Zuber,
born in Basel, graduated from Salzburg Experimental Academy of Dance in 2015. He has performed in various productions including with the Johannes Wieland Company and Christoph Marthaler. As a choreographer and producer, he has created the works such as "Accalia", "Industrial Seagrass"and "Shallow Waters". He curates and produces guest shows at Walzhalle/Muenchenstein. Currently choreographing the opera Turandot under the direction of Sebastian Baumgarten.
My focus while teaching is to work on the individual taste, skills and confidence of the student. I have a very physical approach, mainly working with different tools for improvisation. I insist on the full engagement of the student towards her/his/their goal. To accept your own dream, working hard, but not through self-destructive judgement, but constructive feedback. I believe in healthy, competitive, and supportive environments. To work one on one and as a collective.
Looking forward to being part of creating a supportive, smart, and positively challenging platform for the upcoming dance students.